What Students & Graduates Say about CSCH Training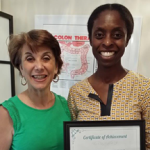 I knew what colonics were, but I was not prepared for the fun and energy Mary Taylor brought to the training. I appreciated her open, innovative approach and it was priceless to witness every client's post-treatment relief and satisfaction.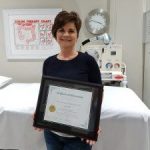 Mary's passion and enthusiastic expertise gave me the confidence I needed to step forward as a colon Hydrotherapist. The treatment case studies she shared helped me see what we need to do, as service providers, to educate and support our clients.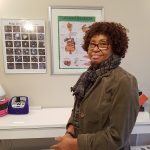 Thanks for Sharing your gift and wealth of knowledge with me. I appreciate the time and energy you invested in me.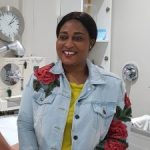 Mary, your wealth of knowledge was one of the most important aspects of the course, along with the scenarios, the guest speakers, and product knowledge. Seeing your passion for colon hydrotherapy and watching you interact with your clients was so helpful!
🌟 Health Zinergy is an approved clinic by CSCH.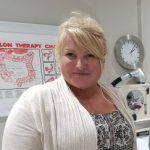 The well-organized materials made the course flow. The hands-on experience built my confidence and comfort in treating a variety of clients and conditions. I am so very delighted with the information covered in this course. Thank You!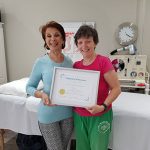 After 20 of receiving colonic services, in this training I got to see what it takes to make delivering them a pleasant experience for clients. Valuable information was gained in a fun learning environment. The friendly encouraging atmosphere was another wonderful aspect of this course. My fears and shyness eased considerably as Mary made me feel okay no matter what mistakes I made. Thank you Mary!
CSCH is a great place to learn about colon hydrotherapy. I got tons of practical, hands on colonic time with a friendly and very knowledgeable instructor. I feel confident to start my own colonic studio, knowing that Mary will support and encourage me on my path. I highly recommend this school to learn the ins and outs of this healing modality.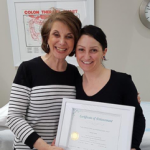 This training was well-organized and presented by a focused and interesting teacher. Mary truly provides gold standard training for Colon Therapists. Thank you.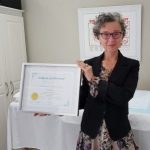 Mary delivers a very informative, well-organized course that includes lots of practical real-time experience and knowledge of the industry in Canada. Everything I needed to know was covered and all my questions were answered.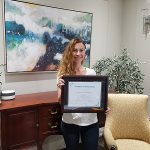 Mary is the best teacher anyone could ask for. I highly recommend this course if you want to learn the best practices and standards in colonic procedure, hygiene, and bedside manner. I got a lot of practice with real clients – something other schools lack, and I feel confident in applying everything I learned. Canadian School of Colon Hydrotherapy is the only one I would trust for my training. In 2018, right after this course, I started my own business and I have never looked back!
🌟 Key Detox  is an approved clinic by CSCH.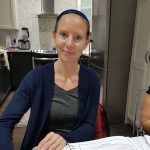 The course was very good. Well-organized materials and a lot of hands-on training.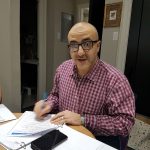 The course is perfect! It covers everything needed for a career in colon therapy. The material is thorough and well organized. The practical parts gave me sufficient skills and confidence to launch my career.
IMG (International Medical Graduate) Cairo, Egypt / School of Infectious Disease (U.K.)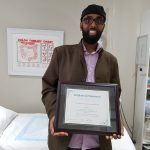 At the Canadian School of Colon Hydrotherapy the teachers are amazing, the facilities, overall content and hands-on practice session were excellent. The course is very informative, materials are clearly presented and it includes lots of practical experience. I was interested and engaged throughout!
THANK YOU, Mary Taylor more than I can say!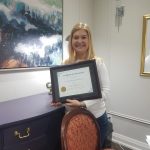 Mary's knowledge and life experience have allowed her to produce a course that is second to none. Her professionalism, compassion and qualifications make her a great teacher and role model. She is a great mentor and I'm so grateful I found her. Mary answered all my questions and taught me things I didn't even know I had to know. Thank you for amplifying my knowledge of the importance of colon health.
(Naturopathic Intern until April 2019, Graduate of CCNM after April 1, 2019 and ND a-in October of 2019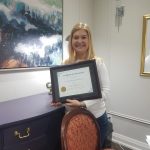 I had a great experience learning Colon Hydrotherapy here. I did my training in conjunction with my naturopathic medical degree and was able to get a job in a naturopathic clinic that did colonics immediately upon completing the course! This was a great addition to my naturopathic education and clearly increased my chances at finding a job!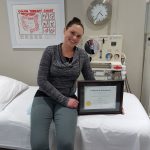 The four-day condensed course is fast paced and full of knowledge and learning experiences. You leave with a good sense of knowledge about the body's anatomy, processes and functions. You get a lot of hands on experience and visual aids.
You learn how to identify the consistency and colour of poop, what it means and how to offer aftercare to improve the client's health. You learn how to link a client's conditions and needs to help make an aftercare plan to follow their progress. Health and safety along with best business practices are thoroughly expressed in the training to keep a good standing reputation in the Canadian colonic community.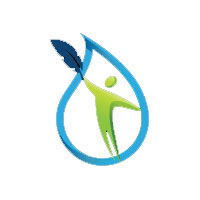 This course was very thorough and Mary's personal stories about real clients made the experience so much more "human."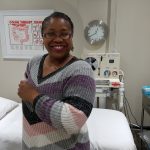 I learned so much training with Mary. She's energetic, extremely knowledgeable, a top-notch professional, yet she is also very down to earth. She not only answered all of my questions but also addressed all of my insecurities. That's priceless!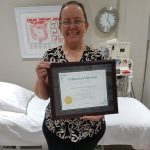 I learned so much! The course is very good, and Mary is an amazing teacher.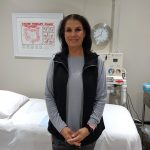 Course participants gained confidence and skills, became well informed and inspired! The "cafe style" classroom was small and intimate, pristine actually and all students were 100% engaged throughout the training. It felt personal and one on one. The content was clear and easy to understand. There were clinical elements as well, we work with one another and with clients. Mary Taylor is highly knowledgeable and her training approach is fantastic. Her course, accommodations, and colonic center are incredible!
Cheryl McClendon & Regina Washington – Youngstown Ohio 🌟 www.cccolonics.com is an approved clinic by CSCH.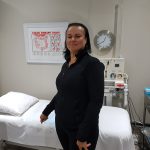 Thank you very much for a life-changing experience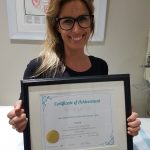 This was a wonderful course! I feel up to date and ready to help my clients achieve their optimum wellness. Mary is amazing and extremely knowledgeable. She made our learning experience fun and memorable. I can't wait to take another course with her.
🌟 www.colonspas.com is an approved clinic by CSCH.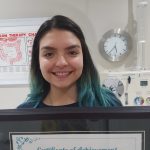 It was a pleasure to meet Mary. Her way of teaching and sharing experiences were very helpful. The course outline was perfectly completed, and I loved all the guest speakers. All real clients were kind and made me feel confident while practicing. Thank you, Mary Taylor, for all your effort and passion while teaching and sharing your experience!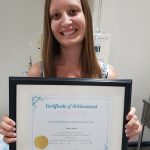 This was a good refresher course and learned a lot about the different types of colonic machines.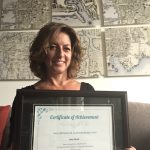 I learned a lot! It was all so interesting; the content, the discussions, and the research we did during the course. There is always more to learn, and I am looking forward to additional courses.
🌟 www.vitalifeclinic.com is an approved clinic by CSCH.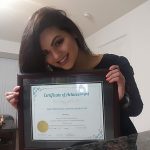 The Canadian School of Colon Hydrotherapy was one of the best experiences of my life. Not only did I learn information to improve myself, I learned how to help others. Mary is very knowledgeable and very passionate. I know I have been taught by the best!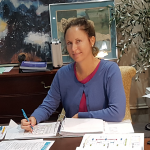 Mary was very thorough with her instructions and answered every question so that I understood without doubts. I loved Mary's personal stories of her beginnings as a colon therapist.
This course manual is loaded with valuable and pertinent information that would have taken years of research to put together had I gone about it myself. This will be my bible for many years to come! I am so grateful for this experience. Thank you Mary!
🌟 Pure D-Tox is an approved clinic by CSCH.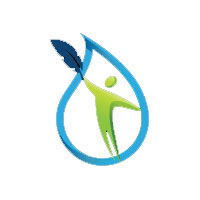 Being a nurse for 13 years, I did not expect learning much more about enema. Oh boy, how mistaken was I!
Not just quantity/quality of information provided was remarkable! The approach was progressive and innovative, yet very personal. I felt as if it was training 101. I am very grateful!
As a student, I felt very well taken care of during the course. There was plenty of information of all sorts; historical, medical, practical, even personal practise anecdotes!
I am fully satisfied with the amount of time, material, and attention I received in this course.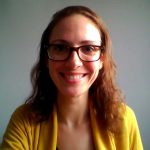 I was thoroughly impressed with not only the contents of this course but the organization of it all. I understand with our current COVID situation there was some things we couldn't do but that didn't seem to stop you at all. I feel so much more confident and have no doubts that I can go out this industry with minimal struggles once things open up again. Thank you so much for creating this course and sharing your experiences and knowledge with me.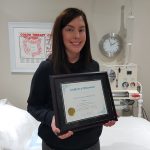 Deciding to take the leap and enroll in the Colon Hydrotherapy course was one of the best decisions I have ever made.
Before I even met Mary in person, she was a pleasure to deal with on the phone and through email getting everything set up.
The week I spent with her learning all about Colon Hydrotherapy brought me pure joy!! She is a GREAT teacher, wonderful human and genuinely wants the best outcome for her students!
After a great week of learning the course, I left feeling knowledgeable, confident, happy, grateful, and excited not only for the week I had had but as well for my upcoming adventures with starting my own clinic.
I highly recommend Mary being your first choice to enroll with.
🌟 www.colonspas.com is an approved clinic by CSCH.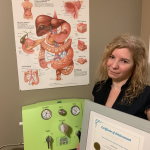 This class was very helpful in providing me with information and the confidence I needed to pursue this therapy in my career.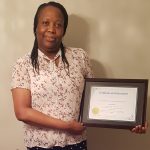 This experience has been fantastic from day one. I got a lot of hands-on training that will come to play when I open my business. Mary went beyond my expectations, and I truly learned a lot. I got to practice on four people – great experience I cannot wait to start my business.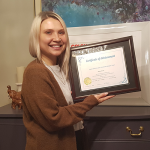 So much knowledge!!!! Not just about colon hydrotherapy but also about supplements and marketing yourself. I feel properly equipped to get started in this business and see clients.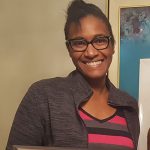 Loads of knowledge, years of experience has taught Mary the ins and outs of colon hydrotherapy along with her meticulous desire for health, safety, information, and proper protocol.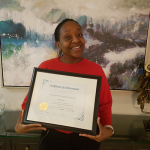 During this course, every question I had was covered. Mary gave me every bit of information I could ever need to work in this field. I also realized how much my diet played a role in the health of my colon.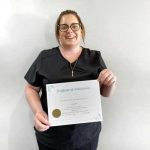 Mary is an amazing person! She goes the extra mile for people, and she knows her shit😉 She is very informed and helps a student any way she can. I was happy with the overall training and the time I got to spend with real clients. I feel confident to get started in this business and I got a job right away in a well-established Naturopathic Clinic in Moose Jaw Saskatchewan. Thank you so much Mary, it was an honor to take this course from you. I wish you all the best!
🌟 Main Street Naturopathic Clinic – is an approved clinic by CSCH.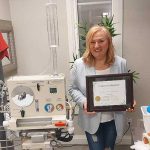 Mary really made sure to cover more than the basics with this course, but I
Know I need to spend more time with real clients to start my own practice. In general, this course was very informative. I learned proper and professional ways of performing colonic therapy, from how to greet clients, how to collect information from them, and how to safely perform colonic therapy. I also learned how to run my own business. We were provided with all the necessary information for start-up our own business.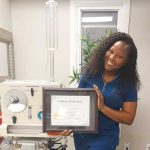 Mary was knowledgeable, insightful, and very passionate about sharing her knowledge and information with years of experience as a colon therapist. I feel confident to get started in my new business.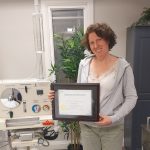 I feel confident in understanding more about the limits and contraindications for colonics and I loved hearing the live speakers.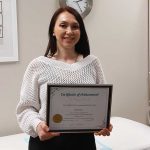 I was already practising for 6 months without formal training prior to taking this course. What I got out of this course was a lot of confidence! Confidence on how to interact with clients, how to run a business and keep it at high standards and performing colonics on clients. A great understanding on how to address client concerns and provide recommendations for improving their situations with treatment plans that will most likely help to resolve on-going issues that traditional practitioners may not be helping with. I am confident now like never before, to return to my clients and continue to provide and serve them with even better and more educational treatments.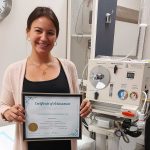 Very educational in every way! I left the course learning above and beyond the scope of the course. Never personally experiencing colonics before the course, I not only finished with personally feeling better, but also with the knowledge and skill set to confidently administer colonics but also start my own business.
I found the virtual class overall amazing! There was a little background noise when watching the practical part. So much useful knowledge from Mary. I really appreciate the attention to detail in preparation for starting our own business. Her cleanliness is impeccable, the course is laid out in great detail! In closing, Mary made me feel as though I was right there in class!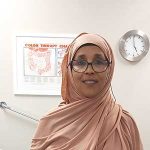 I was happy with the overall training, and I felt there was nothing missing that I would have liked to learn. We got a lot of beneficial information regarding colon care, digestive care, cleansing protocols, learning the equipment, and the amount of time spent on real clients. I chose to do in-person training and found commuting from Mississauga an issue for me and wished the school was closer, but Mary accommodated two of us by customizing our training over 2 weekends, so we didn't have to miss time off work. Thank you for that!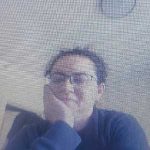 I attended class virtually for 4 days and was happy with the overall training and felt like nothing was missed. I got to watch 3 real clients receive colonic sessions myself. I look forward to doing my practical soon. Overall, everything was explained well, and it was excellent!
I feel confident with the information I received to start the process of getting a job or starting my own business. I felt overwhelmed by the volume of material in the very detailed binder and need more time to go through it.
This course gave me valuable information on handling some of my own issues as well as information to help future clients with similar issues.
It was great to have the other professionals explain the detailed information that was provided.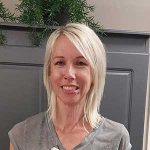 Thanks so much for everything. You were great! I was happy with my overall experience, besides a few computer issues lol. The more hands-on practice would have been helpful. I feel more practice using the machine will make me feel more comfortable. What I got out of this course was an amazing opportunity to meet beautiful like-minded people and I learned something that is so very important to our overall health – something that I can bring with me in this lifetime and to be able to make a difference in others by helping them with their issues. Thanks, Mary! Appreciate it!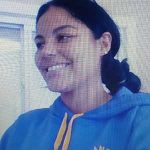 "You did a great job on the virtual training. For the first time launching virtually, you did great! The exam was very in-depth, tons of knowledge, even I noticed during my practicum here. I am very confident to provide this service now. There was nothing missing that I would have liked to learn".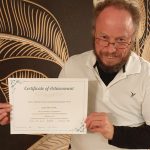 I was happy with this training and the real clients were very understanding that I was a student. I have learned so much! Mary taught me so much and the volunteer clients were so patient. Big thank you to everyone! Colon Hydrotherapy is banned in my state (Iowa) and given my health challenges since birth, this course has provided me with the tools to keep learning, improving my own health and possibly bring this service to people in my community in the future. Be assured that you are never too far from my thoughts, and I will consider coming back for a refresher next year.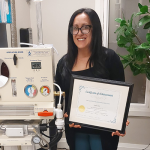 I love the professional and thorough course content Mary provided – in depth and hands on! Loved the experience to learn in a clinical setting. I leaned more than expected!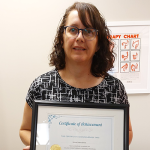 ​I learned a lot in this course, and I got a lot more out it than I thought I would. I am pleased to call Mary my teacher.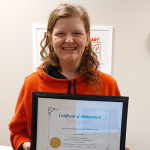 ​This course was very informative, Mary's straight-shooting approach made for a fun environment for all students both near and far. The anecdotes and laughter made learning easy and enjoyable. The hands-on experience was priceless!
Cheers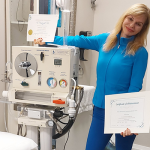 Very detailed, thorough with opportunities to improve the methodology. I understand now how to leverage colonics in a more efficient way.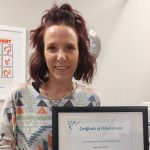 "This course gave me a detailed understanding of what the digestive process looks like, and I learned how to relieve symptoms of many afflictions. Mary is supportive and kind and took such good care of me during the week. There was nothing missing that I would have liked to learn. I feel confident knowing Mary will be supporting me through my journey. I had a wonderful week!"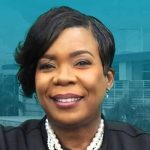 Dear Mary,
I am immensely grateful for the incredible experience you provided during my colonic therapy certification. Your dedication and passion for what you do shine through in every day. Thank you for going above and beyond, covering everything thoroughly, and even offering additional information that will undoubtedly benefit my business. Your thoughtful gesture of providing a business plan template, despite being the only student in the virtual environment, truly shows your commitment to helping others succeed. Your love for your work is evident and inspiring. I feel blessed to have crossed paths with such a remarkable facilitator like you.
With heartfelt thanks,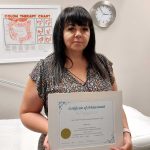 Mary is really good at what she does. I had a really good week and the training is fantastic! I would recommend anyone for this training through Canadian School of Colon Hydrotherapy. I learned so much! I feel comfortable going home and starting my own business. It was great to have other students in the classroom and sharing the practical portion of the training with others."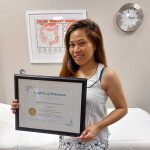 Thank you, Mary, I was so happy for taking this course, it's very knowledgeable regarding my health and the training was awesome. I was a little bit nervous. Especially with the hands on or dealing with the clients but Mary was there to guide me. I'm so thankful for the real clients! They were so understanding. Mary is such an amazing teacher and very positive person. I highly recommend Mary Taylor through Canadian School of Colon Hydrotherapy. Mary Taylor is the real deal, best teacher ever!
When we were dealing with the clients, Mary was right there for us to assist us she never leaves us. She pushes us to get through with pursuing our dreams and goals. During the class if Mary asked a question of us that we couldn't answer, she didn't get mad instead, she went back to the topics that we didn't understand and guided us through it. She's also a positive person and good vibes instructor, she always tells us get over our fears and send out positive vibes.
Ready to get started?
ENROLL NOW Get in touch and secure your spot
Have Specific Questions?
Let's Talk 416-291-4437 
Enter your questions, contact information and preferred availability below.
One of our team will reach out to schedule a phone call within 24 hours.
Privacy Concerns?
Filing in this form will NOT automatically add you to a marketing list.
We will NOT sell or share your contact information with anyone else.
Read our Privacy Policy