A CAREER IN COLON THERAPY

Healthcare practitioners, patients, and experts are ecstatic about the benefits of colon therapy and eager to share their excitement. You too can thrive in a stimulating work environment while supporting others in their journey towards total health.
Colon Hydrotherapy
Colonics, also named colon hydrotherapy or colon irrigation, is a simple cleansing method that uses water to eliminate toxins and waste from the colon. Practiced by about 100 therapists in nearly 40 Ontario clinics, colonics reduces bloating, eases constipation, and clarifies the digestive tract for more comfortable living..
Hi-Tech Equipment
Only the highest quality, state-of-the-art colon hydrotherapy equipment is used at our Colonic School. You and your clients can choose modern cleansing machines such as the Aquanet EC-2000 or traditional approaches like the Woods Gravity Method.
OUR CLASSES
We offer a variety of course lengths and dates to best suit your needs.
5-Day course
The intensive course covering all aspects of colonic training and business practices.
4-day course
An in-depth course covering aspects of colonic training and business practices.
1-day course
Program covering how to start your own colon hydrotherapy business.
2-Day skill upgrade
Designed to teach therapists the benefits of the latest technology.
Equipment Training
Training for existing certified colon therapists upgrading their skills on the Aquanet EC-2000.
Enema Implants
Certified colon therapists that are interested to upgrade their skills to include implant and enema solutions.
THE INSTRUCTORS
Only the most qualified professionals teach our courses.
MARY TAYLOR
CSCH FOUNDER AND INSTRUCTOR
Meet Mary Taylor, Canadian School of Colon Hydrotherapy founder and instructor. Her expertise in colon therapy and stellar public speaking skills are unmatched. Mary is also the founder of the Canadian Association of Colon Therapists (CACT) where she uses her passion for education and health to help others.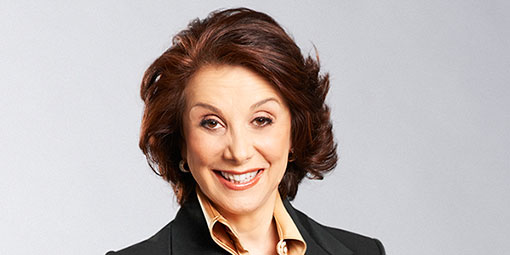 MONICA MCCARRON
REGISTERED MASSAGE THERAPIST (RMT)
Monica has 20 years experience in the health and wellness industry. She is a Registered Massage Therapist (RMT), Acupuncturist, Certified Colon Therapist and an expert in Colonic Implants. Monica ran her own very successful business for many years she is very passionate about what she does and is always looking for ways to improve herself.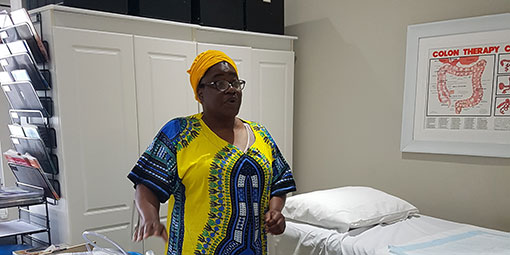 NADIA KOSTOS
HOLISTIC NUTRITIONIST & DIGESTIVE THERAPIST
Nadia is a Holistic Nutritionist & Digestive Therapist. She believes that our bodies have the power to heal themselves, & with proper nutrition, a positive mind, & detoxing our bodies seasonally, it is the best way to keep our immune system strong.
The promise to her clients is "with your goals & determination and my knowledge & passion we will create a healthy lifestyle program that will have you feeling great!"
Nadia's love of healthy living and entrepreneurial spirit brought her to open the "Drink Juice Co." in 2015.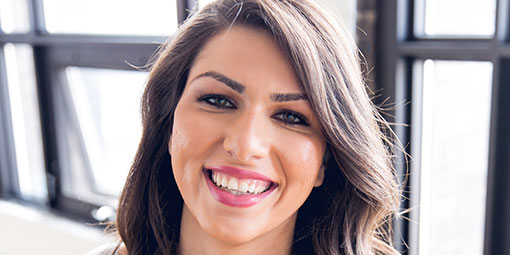 success stories
Comments from past students that have enjoyed
the opportunities the program has to offer.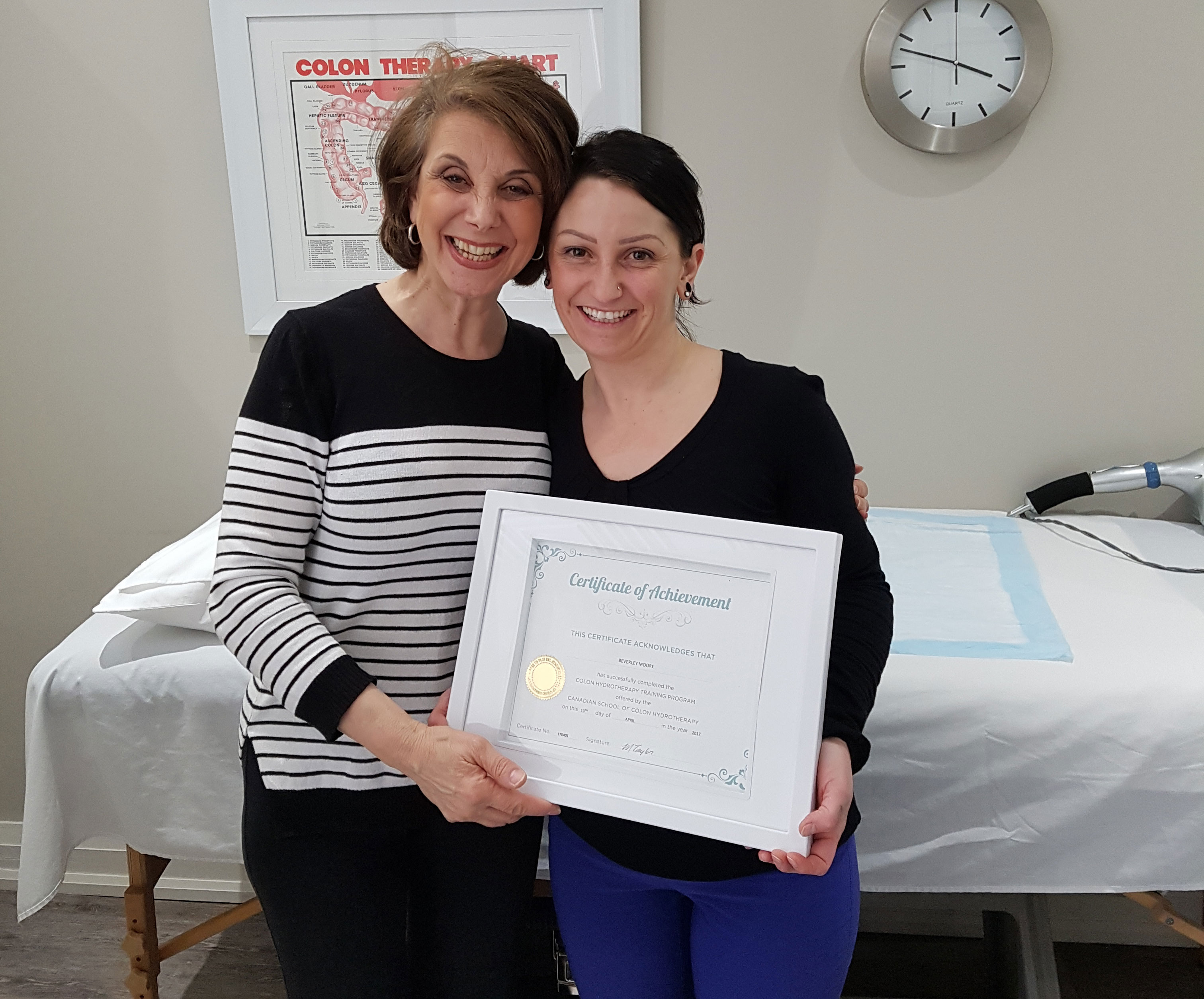 Beverley Moore
Bev Moore
Toronto, Ontario, Canada
I am so happy I found this course and had the opportunity to learn in a well-organized environment with a focused and interesting teacher. Mary truly provides gold standard training for Colon Therapists. Thank you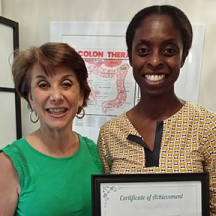 Hollace Burnett-Simmonds
Hollace Burnett-Simmonds
Oshawa, Ontario, Canada
I knew what colonics were all about, but I was not quite prepared for the fun and energy that I would experience from being trained by Mary Taylor. Thank you for all that you pass on to us. I especially appreciate the open and innovative approach to something that is considered less than glamorous.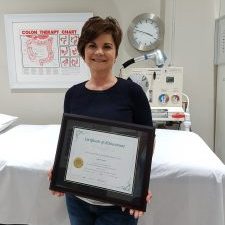 Deb Ottenbreit
Deb Ottenbreit
Saskatoon, Saskatchewan, Canada
Your passion and enthusiasm were helpful in my learning. I gained the confidence to step forward as a Colon Hydrotherapist. The experience and shared stories of past treatments helped in seeing the broad spectrum of what we need to educate and help people.
Beverley Anderson
Thanks for Sharing your gift and wealth of knowledge with me. I appreciate the time and energy you invested in me.
Beverley Anderson – Brampton, Ontario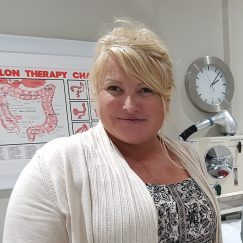 Grechen Carlson R.N.
Grechen Carlson R.N.
Vancouver Island, British Columbia
I found the organization of the material made the course flow. The hands-on experience allowed for more confidence and comfort with providing a variety of clients and conditions with treatment. I am so very delighted with the information covered in this course. Thank You!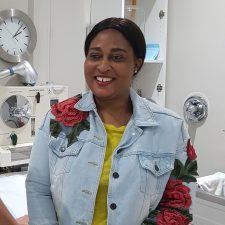 Daisy Sanjase
Daisy Sanjase
Edmonton, Alberta
The wealth of knowledge from your experience was one of the most important aspects of the course, the scenarios, the guest speakers, product knowledge. Your passion in colon hydrotherapy was everything. The way you interact with your clients was great!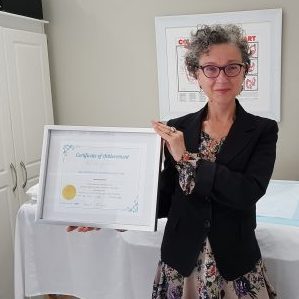 Marinela Dantcheva
Marinela Dantcheva
Toronto, Ontario
Very informative and well-organized course with lots of practical experience. I feel everything that I needed to know was covered and all my questions were answered. Lots of experience real-time and knowledge of the industry in Canada.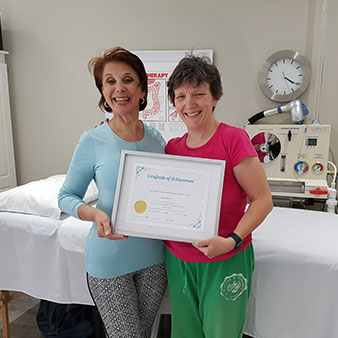 Aranka Shkolnikov
Aranka Shkolnikov
Winnipeg, Manitoba
Great place to learn about colon hydrotherapy. I got tons of practical, hands-on colonic time with a friendly and very knowledgeable instructor, Mary. I feel confident to start my own colonic studio, knowing that Mary will support and encourage me on my path. I highly recommend this school to learn the ins and outs of this healing modality.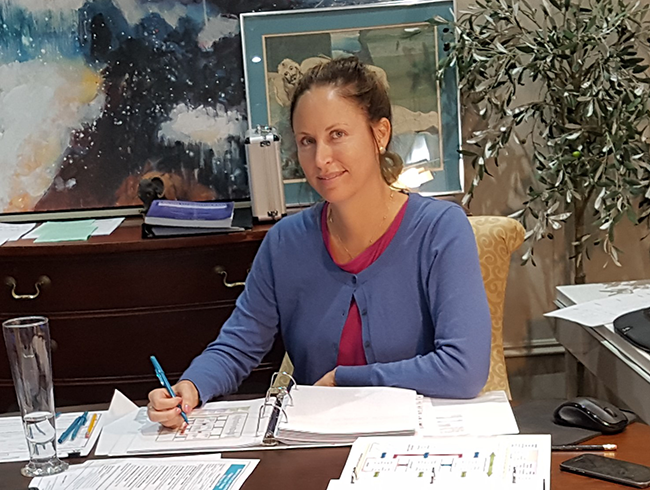 Stephanie Geluk
Stephanie Geluk
London Ontario
Mary was very thorough with her instructions and answered every question so that I understood without doubts. I loved Mary's personal stories of her beginnings as a colon therapist.
This course manual is loaded with valuable and pertinent information that would have taken years of research to put together had I gone about it myself. This will be my bible for many years to come! I am so grateful for this experience.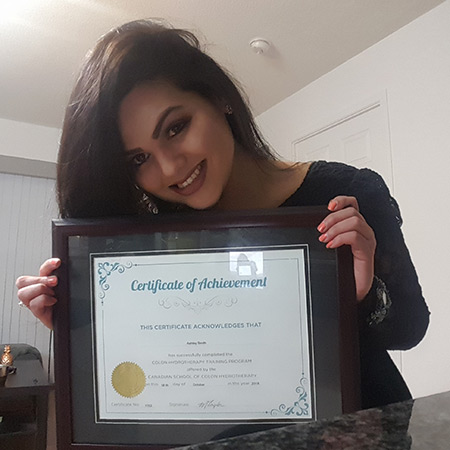 Ashley Smith
Ashley Smith, Toronto, Ontario
The Canadian School of Colon Hydrotherapy was one of the best experiences of my life. Not only did I learn information to improve myself, I learned how to help others. Mary is very knowledgeable and very passionate. I know I have been taught by the best!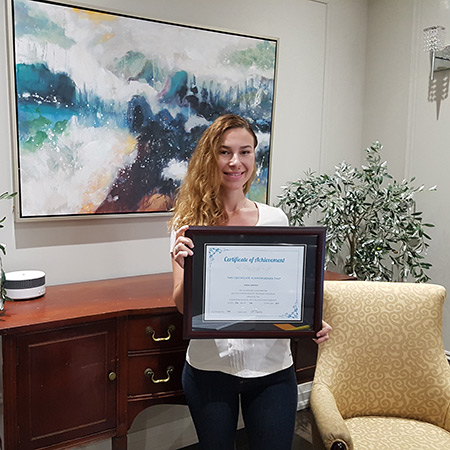 Kristina Datcheva
Kristina Datcheva, Oakville Ontario
Mary is the best teacher anyone could ask for. I highly recommend this course if you want to learn the best practices and standards in colonic procedure, hygiene, and bedside manner. I got a lot of practice with real clients – something other schools lack and I feel confident in applying everything I learned. Canadian School of Colon Hydrotherapy is the only one I would trust for my training."
let's talk!
If you would like to leave us a general message use our email form. Please note, if you have questions regarding the courses and/or would like to book a consultation, please use the Book A Consultation Form.
ADDRESS
2351 Kennedy Road, Unit 126,
Scarborough, ON.
M1T 3G9
CALL US
+1 416 291 4437
EMAIL
Canadian School of Colon Hydrotherapy