EQUIPMENT TRAINING – HALF DAY – 3-4 HOURS
This training is for you if you want to upgrade out-dated or unregulated equipment to state-of-the-art EC-2000 equipment and the optional implant device. This course is open to anyone wanting to learn the equipment. Each student will observe or receive one Colonic treatment and will have access to a 1.5-hour long video with step-by-step instructions for use. A great discount will be given when you purchase new equipment from the manufacturer. No certificate is given for this program.
Takeaways:
– Students receive discounts on all Aquanet equipment
– Contacts for all your equipment and supplies
– Video training access that you will refer to over and over again
Your Instructors: Mary Taylor
Program Tuition: $300*
(All of our online training is priced in Canadian Dollars.)
*applicable taxes are not included
Contact us for more information.
CSCH does not have a vaccine mandate. However, we do require that all in-class students provide a negative COVID test from 2 days prior to the first day of class. Temperatures will be taken daily.
See What Our Graduates Have to Say About Our Training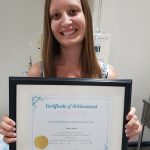 This was a good refresher course and learned a lot about the different types of colonic machines.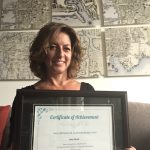 I learned a lot! It was all so interesting; the content, the discussions, and the research we did during the course. There is always more to learn, and I am looking forward to additional courses.
Ready to get started?
ENROLL NOW Get in touch and secure your spot
Have Specific Questions?
Let's Talk 416-291-4437 
Enter your questions, contact information and preferred availability below.
One of our team will reach out to schedule a phone call within 24 hours.
Privacy Concerns?
Filing in this form will NOT automatically add you to a marketing list.
We will NOT sell or share your contact information with anyone else.
Read our Privacy Policy