COLONIC EQUIPMENT TRAINING HALF DAY
This half-day training is for you if you want to upgrade out-dated or unregulated equipment to state-of-the-art EC-2000 equipment and the optional implant device. Each student will observe or receive one Colonic treatment and will have access to a 1.5-hour long video with step-by-step instructions for use. A great discount will be given when you purchase new equipment from the manufacturer. No certificate is given for this program.
Takeaways:
– Students receive discounts on all Aquanet equipment
– Contacts for all your equipment and supplies
– Video training access that you will refer to over and over again
Your Instructors: Mary Taylor
Program Tuition: $250*
(All of our online training is priced in Canadian Dollars.) 
Contact us for more information.
CSCH does not have a vaccine mandate. However, we do require that all in-class students provide a negative COVID test from 2 days prior to the first day of class. Temperatures will be taken daily.
See What Our Graduates Have to Say About Our Training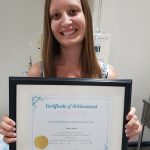 This was a good refresher course and learned a lot about the different types of colonic machines.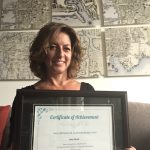 I learned a lot! It was all so interesting; the content, the discussions, and the research we did during the course. There is always more to learn, and I am looking forward to additional courses.
Ready to get started?
ENROLL NOW Get in touch and secure your spot
Have Specific Questions?
Let's Talk 416-291-4437 
Enter your questions, contact information and preferred availability below.
One of our team will reach out to schedule a phone call within 24 hours.
Privacy Concerns?
Filing in this form will NOT automatically add you to a marketing list.
We will NOT sell or share your contact information with anyone else.
Read our Privacy Policy