FAQS (Frequently Asked Questions)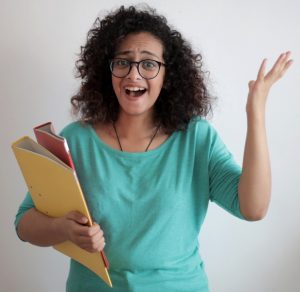 Scroll through the Q&As below to find answers to our most frequently asked questions.
If you don't see the answers you want, use this form to submit your questions or book a call to get answers.
Privacy Concerns?
Filing in this form will NOT add you to a marketing list.
We will NOT sell or share your contact information with anyone.
Read our Privacy Policy
FAQS
When are tuition fees due?
All tuition fees must be paid in full prior to the start of the course.
A non-refundable deposit is required when you register.
How do I pay my tuition fees?
Payments are accepted by cash, Debit, Visa, MasterCard, EFT, or PayPal.
How do I convert the Canadian dollars (CAD) tuition into my international currency?
Google "currency converter" and you will find many sites that let you compare and convert your local currency to Canadian Dollars. If you pay through PayPal or with a credit card, the charge will automatically be converted to CAD.
How do online courses work?
Training materials are emailed to you in PDF format and you will join recorded or live Video training, depending on the program you selected.
What is your refund policy?
Refund requests are considered on a case by case basis. Please contact us so we can discuss your situation.
Are there exams for the Certificate Programs?
Yes.
How can I know if colon hydrotherapy is a good career choice for me?
Do some research and feel free to reach out to us for additional information.
I live in another country. Where can I stay during the course?
If you choose to travel to Toronto for our on-site training, we can recommend accommodation options that are nearby.
Will your Canadian Certificate Programs be accepted outside of Canada?
Often they are, and we recommend you do some research with local clinics and studios to find out more.
If I decide to start my own clinic, what will it cost me to equip a modest space?
Because rental costs vary so greatly from city to city, please contact us and let us know where you are located. We'd be happy to show you how to get an accurate estimate of your start-up costs.
Are there currently good employment opportunities for Certified Colon Hydrotherapists in Canada?
Every month, we are approached by students seeking certification so they can accept a job offer at an alternative health care facility. This does vary in different cities and countries so please do your own research in your local area, to be sure.
Ready to get started?
ENROLL NOW Get in touch and secure your spot
Have Specific Questions?
Let's Talk 416-291-4437 
Enter your questions, contact information and preferred availability below.
One of our team will reach out to schedule a phone call within 24 hours.
Privacy Concerns?
Filing in this form will NOT automatically add you to a marketing list.
We will NOT sell or share your contact information with anyone else.
Read our Privacy Policy