A Career in Colon Therapy

Expanding Opportunities
Boomers, and the Generation Xers who follow them, are driving the growth in alternative healthcare services. The modern, much improved, discomfort-free brand of Colon Hydrotherapy composes a small but growing segment of that market. Today roughly 100 therapists are providing this service in about 40 clinics in Ontario, mostly in the major metropolitan centres. Career opportunities will continue to expand for colon therapists, especially those working in small operations in under-served areas.
Who is choosing Colon Therapy as a career?
Enthusiastic over the many health benefits of colon hydrotherapy, people with an existing background in health and healthcare and those who have received the treatment themselves are eager to spread "the word." They enjoy supporting others on their journey towards improved well-being, and thrive in work environments that stimulate learning.
The Canadian School of Colon Hydrotherapy now offers a course for all those who wish to begin a career as a colon hydro therapist. The thorough and detailed 5 or 7 day curriculum offers all the practical knowledge needed to take a client through a session of hydrotherapy. Students also learn about the history of colonics and its formative characters, the anatomy and function of the digestive system, and all the health products and protocols connected to the service. The course includes a minimum of two days of hands-on practice, first with each other, and then with actual clients. Best of all, the CSCH curriculum is the only one to offer instruction on all the aspects of opening your own clinic, and the marketing methods necessary to make it succeed. Whether you are seeking to create a supplementary income, or wish to start a practice of your own, CSCH can help you realize your dreams.
Instructor Mary Taylor
CSCH founder and instructor Mary Taylor is uniquely positioned to deliver this course to the highest of standards. She is the founder of the Canadian Association of Colon Therapists (CACT) and a professional public speaker with her fun topic "The Scoop on Poop". Contrary to the industry norm, Vitality Source enjoyed an increase in revenue of 45% in its second year of operation. For a more detailed outline of the entire course or to ask any questions you may contact us at: Contact us for more information.
What students are saying…
I am so happy I found this course and had the opportunity to learn in a well-organized environment with a focused and interesting teacher. Mary truly provides gold standard training for Colon Therapists.
Thank you, Bev Moore
Toronto, Ontario, Canada
I knew what colonics were all about, but I was not quite prepared for the fun and energy that I would experience from being trained by Mary Taylor. Thank you for all that you pass on to us. I especially appreciate the open and innovative approach to something that is considered less than glamorous. It was priceless to witness the relief and satisfaction that was evident with every client that came through those doors.
I am happy that I took this training.
Thank you, Hollace Burnett-Simmonds
Oshawa, Ontario, Canada
Your passion and enthusiasm were helpful in my learning. I gained the confidence to step forward as a colon Hydrotherapist. The experience and shared stories of past treatments helped in seeing the broad spectrum of what we need to educate and help people.
Deb Ottenbreit 
Saskatoon, Saskachewan, Canada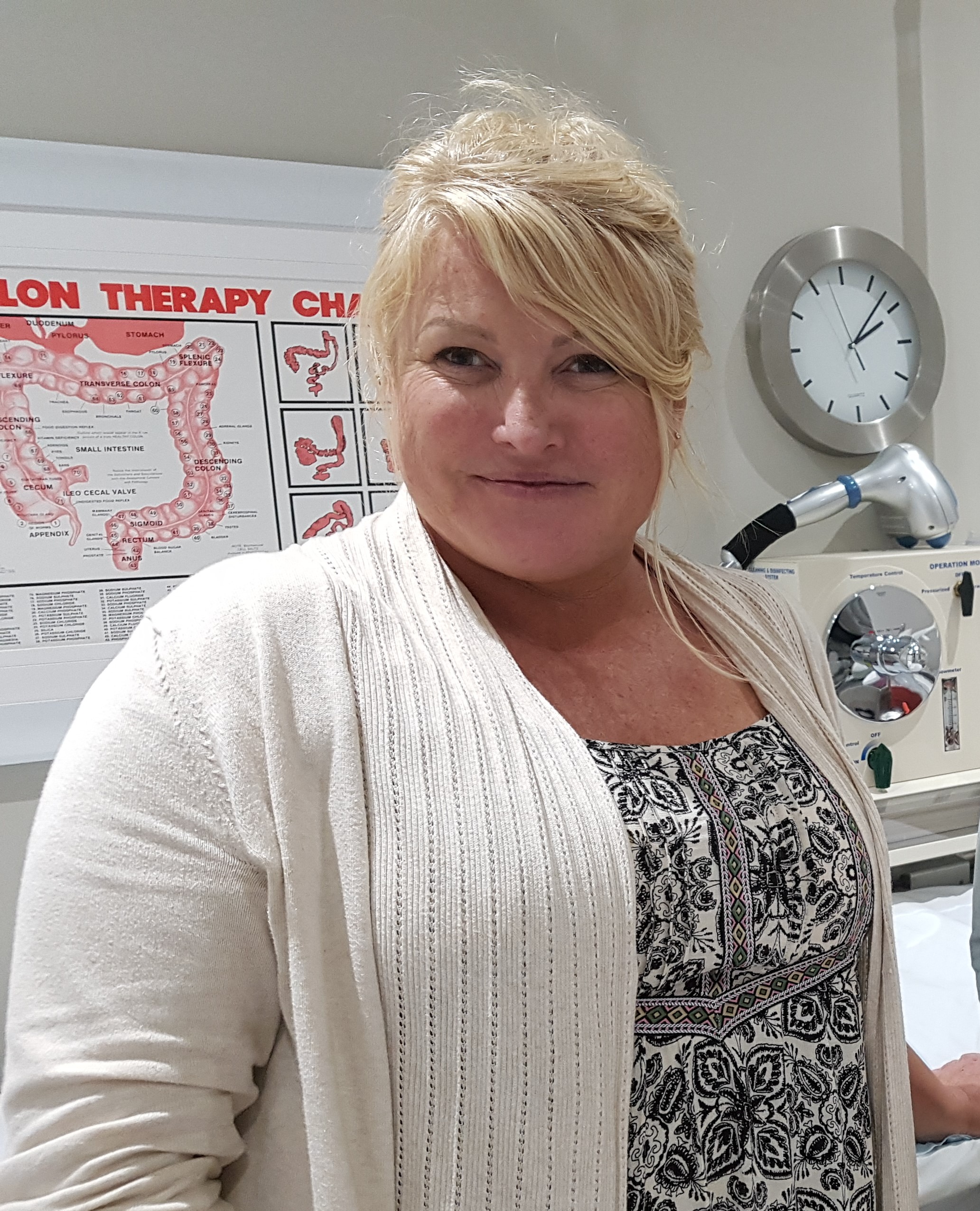 I found the organization of the material made the course flow. The hands-on experience allowed for more confidence and comfort with providing a variety of clients and conditions with treatment. I am so very delighted with the information covered in this course. Thank You!
Grechen Carlson R.N.
Vancouver Island, British Columbia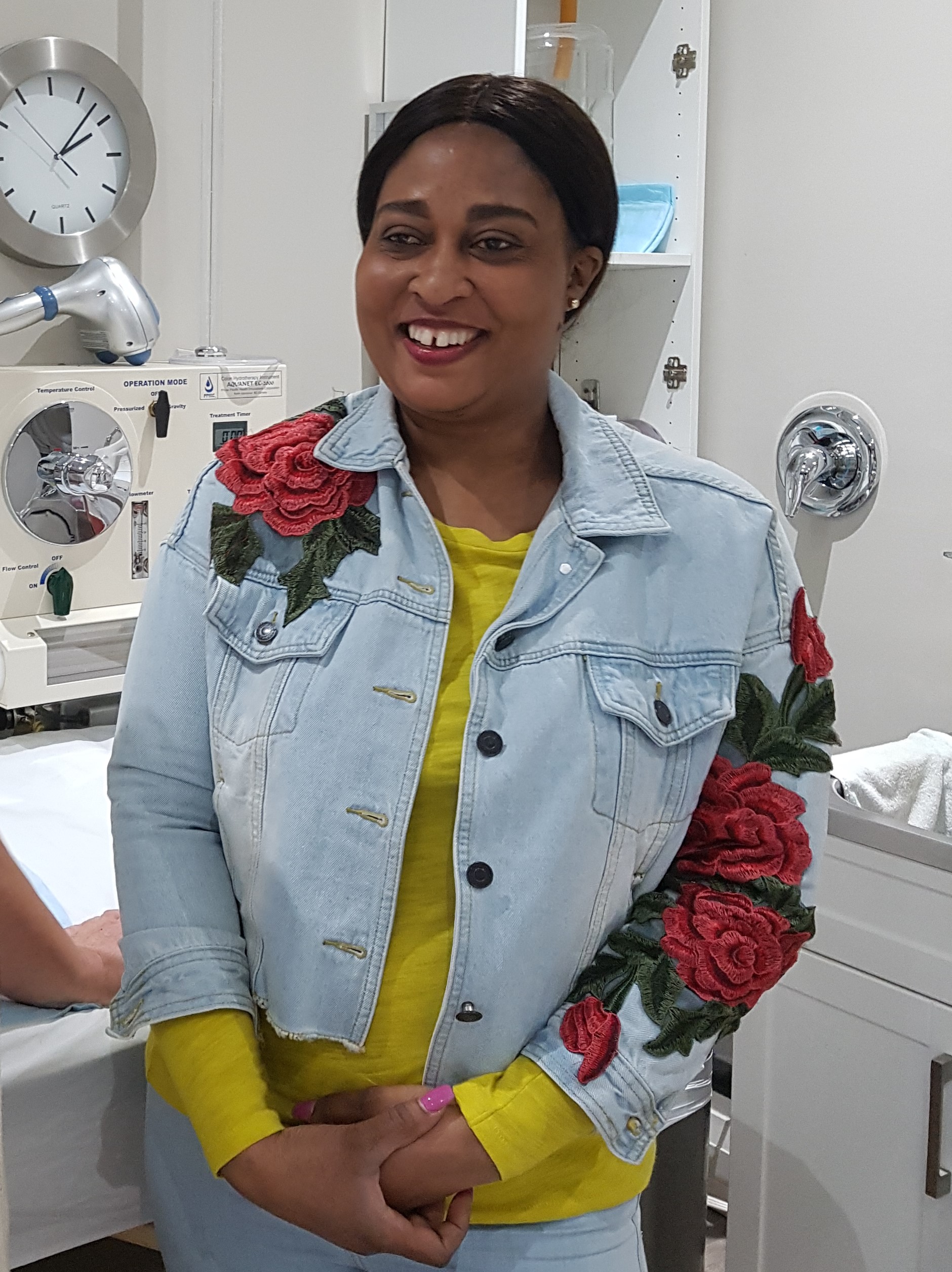 The wealth of knowledge from your experience was one of the most important aspects of the course, the scenarios, the guest speakers, product knowledge. Your passion in colon hydrotherapy was everything. The way you interact with your clients was great!
Daisy Sanjase
Edmonton, Alberta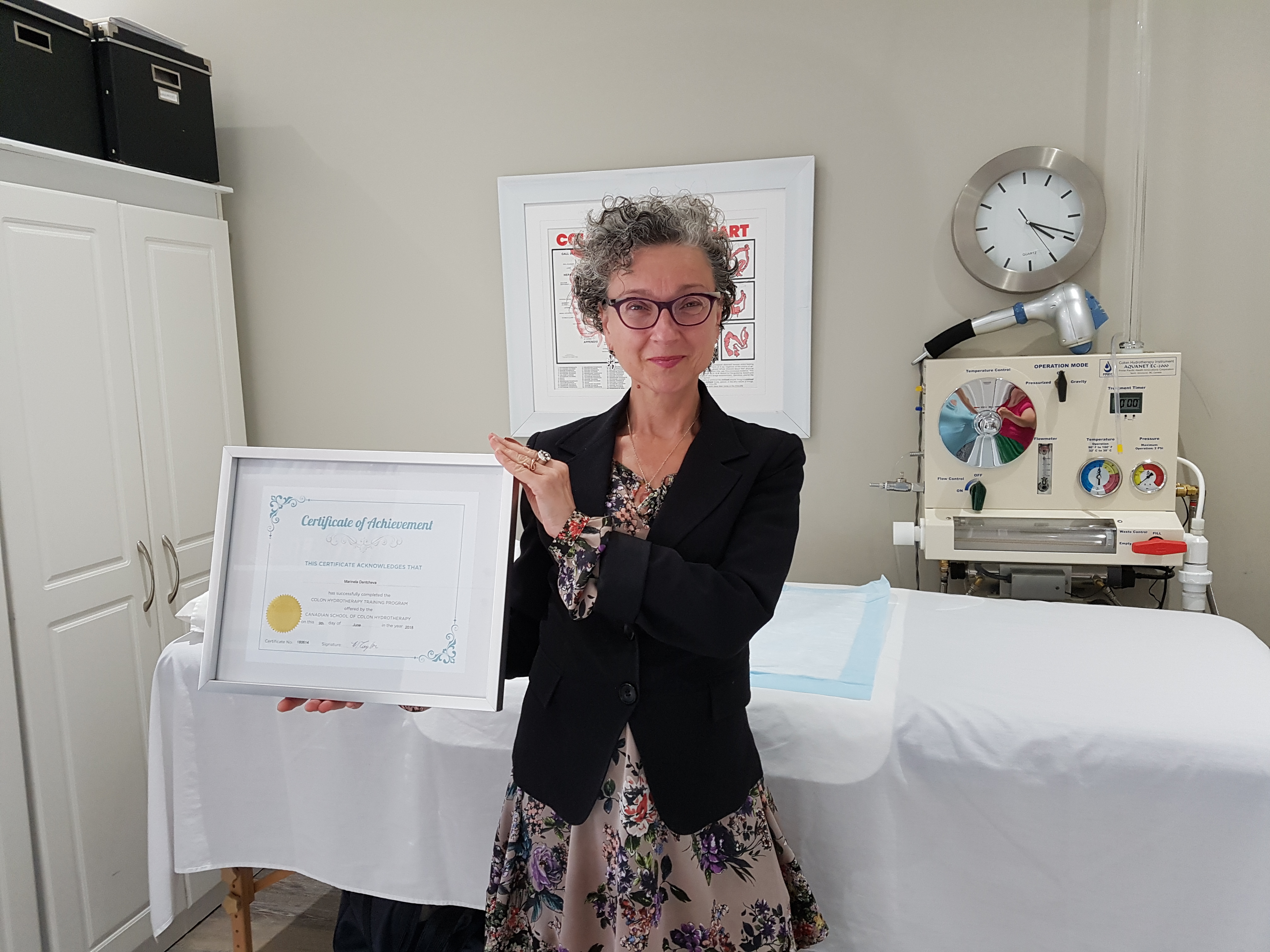 Very informative and well organized course with lots of practical experience. I feel everything that I needed to know was covered and all my questions were answered. Lots of experience real-time and knowledge of the industry in Canada.
Marinela
Toronto, Ontario
I have 20 years of experience of receiving colonics but now I got to see what it really takes to make it a pleasant experience. Valuable information in a fun learning environment. Friendly encouraging atmosphere was also a wonderful aspect of this course. My fears and shyness eased considerably as Mary chuckled and made me feel okay no matter what mistakes I made.Thank you, dear Mary!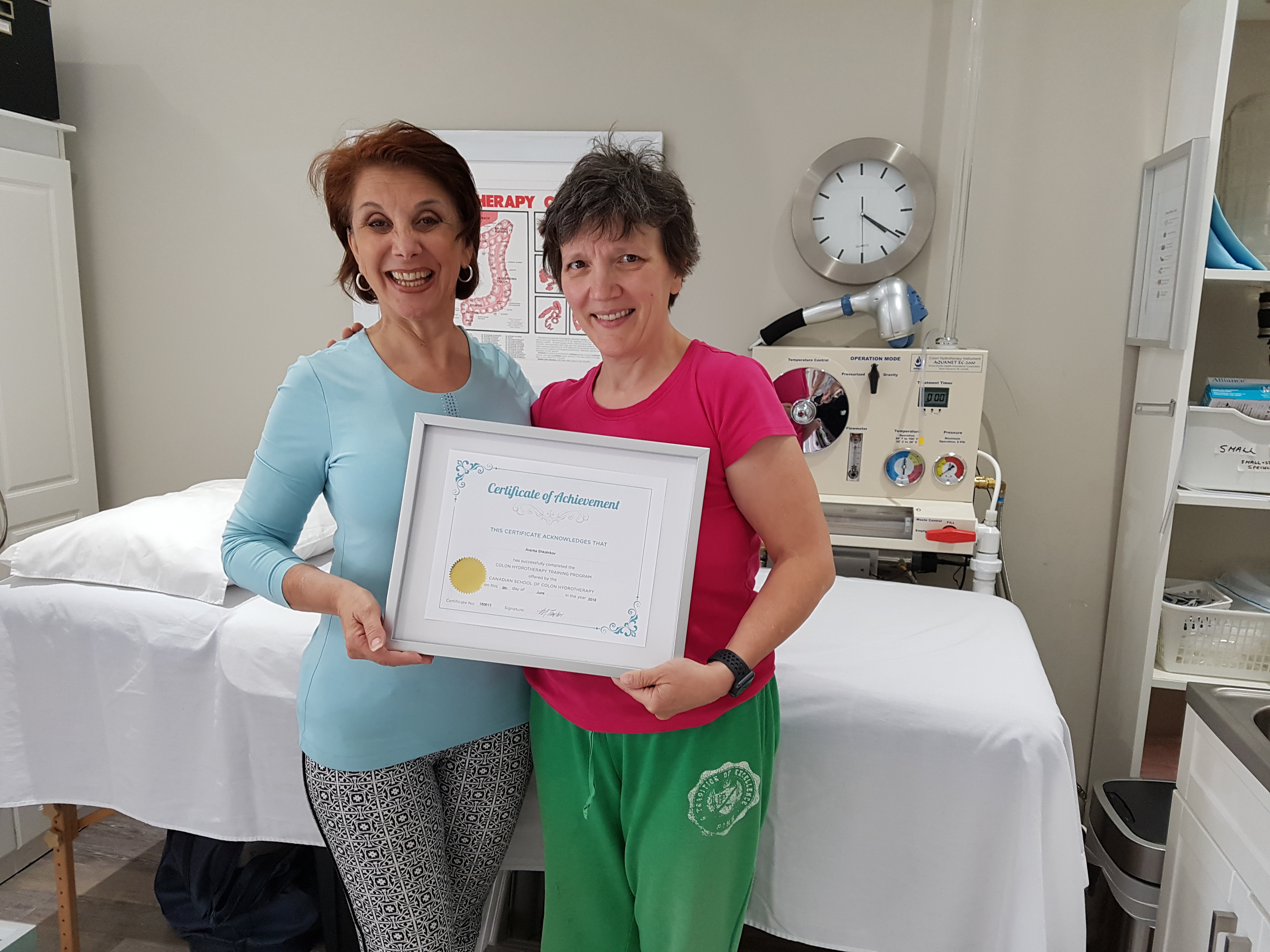 Great place to learn about colon hydrotherapy. I got tons of practical, hands on colonic time with a friendly and very knowledgeable instructor, Mary. I feel confident to start my own colonic studio, knowing that Mary will support and encourage me on my path. I highly recommend this school to learn the ins and outs of this healing modality.
Aranka Shkolnikov        Winnipeg, Manitoba
To reserve your seat contact us now.