A Career in Colon Hydrotherapy
Colonic Course 4-Day Program

Welcome
Instructor & Guest Speakers
Students' Q & A
Colon Hydrotherapy as a career
Introduction to Colon Hydrotherapy
History of Colon Hydrotherapy
What is Colon Hydrotherapy?
Relevant Anatomy                                      
The colon
Gastrointestinal Tract
——————————————————————–
Equipment & Supplies                                       
Discussion: Comparing three Colon Irrigation systems
Benefits and installation of the pressure & gravity system
Use of equipment and supplies
Clinic Setup
Functionality and the furnishing of your clinic
Sanitation
Products and procedures
Passing Health Department inspections
How to Give a Treatment                               
Learn the techniques required to administer a treatment
Instructor demonstrates actual sessions
——————————————————————–
Practice the technique on your colleagues (half a day)
Product Recommendations & Protocols     
How and why to get a certificate as a "Digestive Care Adviser"
Recommending cleanses and supplements
Handouts and supporting materials 
——————————————————————–
Understanding Poop                                           
Discussion on content seen in the waste hose
Bristol Stool Chart and what it means for your clients
Color Variations of Feces Chart
Practical Training Session   
Walk-through of step-by-step intake process with real clients
Students give treatments to real clients
——————————————————————–
Wrap-Up                                                                 
Organization and Association benefits
Resources – books, videos, research sources
Review of the week  
——————————————————————–
Canadian School of Colon Hydrotherapy
Colonic Course Pricing
Contact me to find out how you can save $240.00.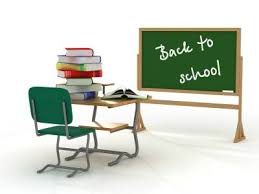 For pricing and questions please Contact Mary Taylor for more details.